5 DIY Apartment Decorate ideas without Money
Whether you spend a lot of time reading decorating magazines or watching HGTV you 're at risk for this condition. The first sign is that you find yourself drooling over pictures of beautifully redecorated rooms, apartment furnished with thousands of new furniture and accessories worth money. Then, as you realize on your modest personal budget, you could never afford this kind of makeover, feelings of inadequacy set in. You become depressed by the fact that you will be stuck forever looking at your bare walls and old furniture. Fortunately this is not true. Fortunately, there are plenty of ways to turn a space from top to bottom to invest just hundreds, instead of thousands. The best solution for shared apartment inferiority complex is to read more about redecorating on a budget.
Revitalize your old furniture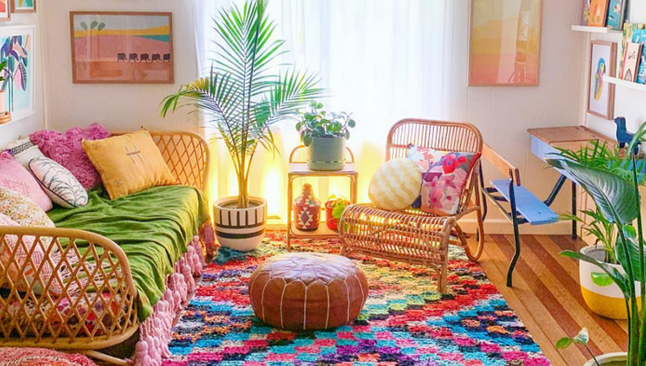 To give any space a whole new look, you can easily revamp an old side table, chest of drawers or desk. If you are looking for a particular piece of furniture you don't already own, try to find a second hand item and customize it to your own taste. Seek to turn the sofa in the living room to face the other way, or move chairs across the room until you land at the perfect spot.
There are lots of handmade headboard tutorials out there, but we particularly like this salvaged wood headboard's rustic-chic look which can be achieved by nailing together reclaimed wood panels and putting them behind the bed. You can upgrade an old door to create an elegant headboard if you're going for a sleeker look.Those who like the idea, but don't have an old door lying around, can still give a faux-wood look to your headboard without having to go on a wild goose chase for a reclaimed door.
Make use of those old paint cans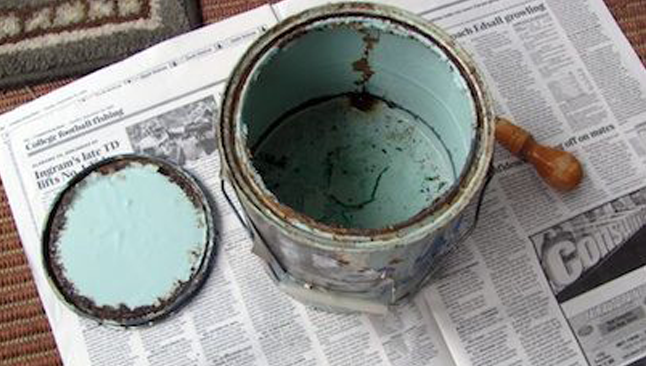 You 're most likely sitting in your basement or garage with paint cans. Gallon-sized tins which might fill up as much as 1/2 to 3/4 of the way. Add in your rooms some colour, pizzaz and depth. Consider painting an accent wall or even the ceiling if you don't have enough to paint a whole room. Paint your closets or book cases on inside. Give a facelift with a coat of paint to old furniture.
Use handmade Accessorize items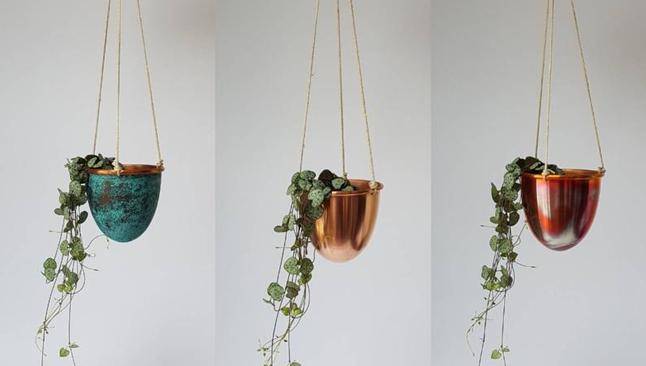 Handmade accessories are an easy way to personalize and freshen up a room. Lighting, mirrors, artwork-these decorative items can transform your space look completely. Moreover, if you live in a furnished flat and have little flexibility in refurbishing the furniture or making more permanent changes, adding accessories can be the perfect alternative to make your flat feel like home. Perhaps the easiest way to decorate a rented flat and apartment, plants add life to any room. You can buy them in local garden centres, in flower markets, or online. If bought separately, plant pots can sometimes be expensive, but no worries here are some great ideas for stylish plant pots that you can make yourself.
There are a lot of creative ways you can reuse items you already have at home, like bottles , cans or bricks. If you're looking for something a little different to build, an arrangement of hanging plants brightens up a room instantly and gives it a positive vibe. Hanging plants are also a great solution if you don't have a huge space to work with.
Mirror, Mirror on the wall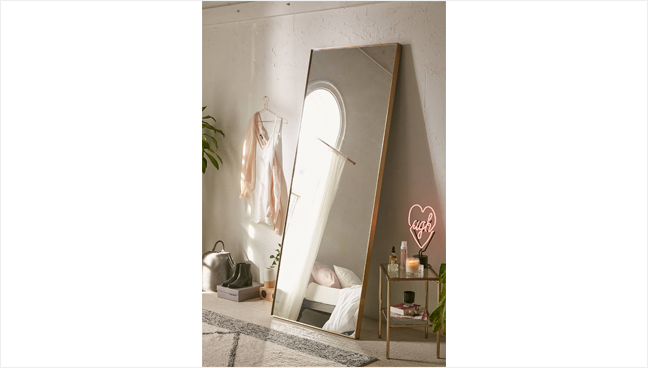 Add oversized mirrors to your space. Mirrors will open up your space and enhance the room's natural lighting. Large mirrors need simply lean against a wall or rest on a mantel for a simple and perfect touch. Add one mirror, add several. You can't go wrong here!
Build storage compartments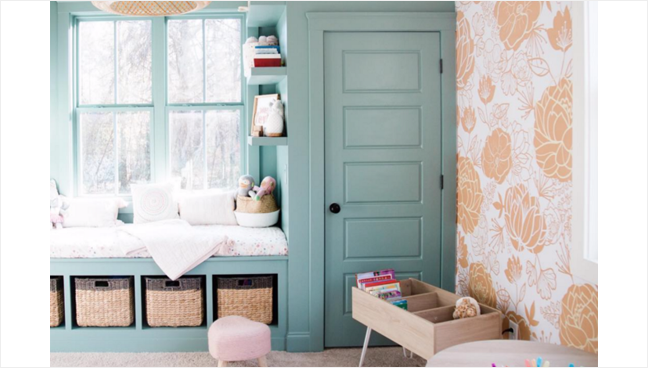 Shared apartments tend to have minimal storage space, which, despite your best intentions, can cause your flat to look constantly cluttered. It's stressful to live in a messy place due to lack of storage space, but being innovative with your storage solutions might be the answer to your problem.Refurbish a ladder to form a trendy storage space for a creative open-shelf concept. You can use a wooden folding ladder simply, open it and secure shelving at each step. This shelf 's open design is ideal for storing objects that add a decorative touch to the space, such as books, plants or pieces arranged in a tidy way. Also you can use hidden storage, add wicker baskets at every step, or make your own crochet baskets.
About FlatMate.in
FlatMate.in is the first app that helps you to search shared room/apartments based on common liking & interests and not just based on usual factors like location and price range. In other words, we focus on the relationship between potential roommates. A study shows if you share apartment with compatible roommate then chances are higher that you would stay longer with each other and will become friends for life.