Pros and cons of buying and renting a home
We are told buying is always better than renting. Everyone from our parents to the banks to the government — invites us to buy, buy and buy our homes. When it comes to living on rent or living in one's own house, those who favor the former frequently say that it costs less than buying a home to rent a home. Whoever favors owning a house, cite the freedom it offers.Though owning a home is usually the dream of every Indian, skyrocketing property prices have led people in the recent past to opt for rent rather than buy.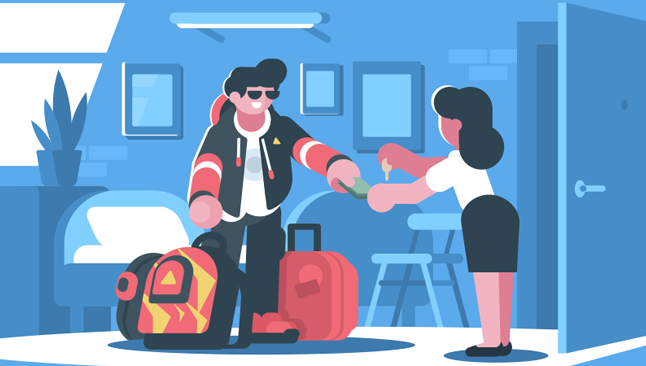 Advantages of buying a home
Owning a home offers the long-term benefits of stability, equity and future growth in personal wealth.
The value of a house will increase over time and if you want to sell, you will make a profit from the sale.
Once you purchase a house it is your legal property, which gives you more flexibility in its use without restrictions often enforced by a Landlord.
There is an opportunity to save money in the long term because there are possible tax deductions linked to income-generating properties.
Disadvantages of buying a home
Being a Homeowner comes with significant financial responsibilities including bond repayments and routine house repairs.
There are additional costs of home ownership and these typically include rates, taxes , insurance, and maintenance for which the Homeowner is responsible.
A Homeowner runs the risk of not making any profit from resale. It is mostly triggered by economic conditions such as a recession or rising interest rates, or simply by a specific area becoming less attractive.
A Homeowner has less freedom when it comes to being able to move home than a Tenant who leases on a short-term basis. A tenant may leave a property after the notice period has been met, which is normally one month. Nonetheless, a Homeowner is likely to be reliant on selling their home before being able to buy a new one.
Advantages of renting a home
Renting a property allows more flexibility than owning a home. This is ideal for those who could be faced with sudden changes such as a job relocation. Renting requires no long-term commitment from a Tenant, which is the perfect choice if you don't plan on living in one location for a long time.
As a Tenant, there is the risk of living in an environment in which you could not afford to lease.
Moving out is better for a Tenant than a Homeowner because there is no hassle in seeking someone to take over the mortgage, or seeking a Buyer to buy the property because that is the duty of the Homeowner or Landlord.
After paying rent, a Tenant may have extra capital which they can use to spend elsewhere, whether it is saving for buying a house or investing in the stock market, and do not worry about putting additional funds into a home loan.
Disadvantages of renting a home
A Tenant is bound by the rules of the lease agreement, which may affect the right to use or renovate the house.
You can not make improvements to a rental property without the permission of the Homeowner.
While renting, you will also have to negotiate with a Rental Agent who will then be the intermediary between you and the Homeowner.
Renting provides no equity creation or return on investment because the property will never legally belong to the Tenant, and rather, the Tenant is contributing against the Homeowner's home loan.
When renting a house, you would have no influence over annual rental fluctuations which are directly influenced by inflation.
There is no assurance that a lease will be extended when it expires.
About FlatMate
FlatMate.in is a first app that helps you to search shared room/apartments based on common liking & interests and not just based on usual factors like location and price range. In other words, we focus on the relationship between potential roommates. A study shows if you share apartment with compatible roommate than chances are higher that you would stay longer with each other and will become friend for life.