Top 5 Tiffin Services In Bangalore
Who doesn't prefer to have a plate of good home-cooked meal on reaching home after a long and tiring day at work? Well, the first thing we prefer to compromise in the hustle and bustle of independent life is home-cooked meals. We just want to ORDER Food Online or pick up those unhealthy fries and burgers on the go to save time and money and more than that. These tiffin services are great for those who can not eat, don't have the time to prepare or think it's okay to have crisps for lunch. A list of some of Best Tiffin Services in Bangalore facilities. The best part is that they're easy on your pockets and delivered to your doorsteps so you feel like you're having lunch right from home.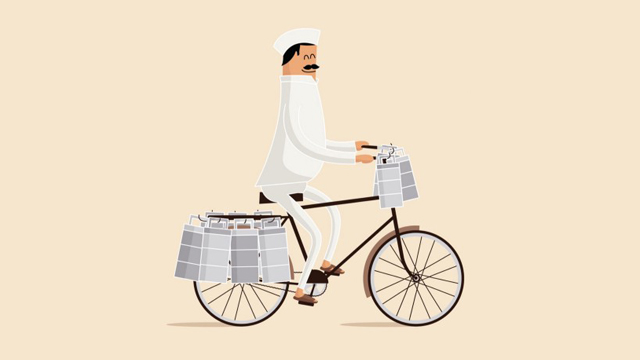 Masala Box
Masala Box is a meal plan system that allows the delivery of safe, nutritious food to your doorstep. Food served through Masala Box is made from fresh , local ingredients, and is prepared by real people with a passion for cooking in the home kitchens. Masala Package, currently available in and around Bangalore's Indiranagar, HSR Style, and Marathahalli, is a great solution for those looking for regular nutritious meals. Masala Box provides South Indian and North Indian meal choices for lunch and/or vegetarian dinner. Food is prepared by home chefs using the finest and freshest ingredients.The subscription plan lets you pick the dates / days you want to have your meals, dietary preferences and timing.
Contact Masala Box At 08893627252
Bhavesh Tiffin Service
The Bhavesh Tiffin Service, which mainly serves in Indiranagar and Domlur, is known for its healthy dal-roti-sabzi staples in North India. Their dabbas are usually served in tiffins of old school steel served for lunch and dinner. This is Veg only meal like Roti, rice, dal, one dry / semi-dry curry, pappad, and buttermilk. Priced at INR 80, we can tell you that the dabba fills very well without the rice itself.
Contact Bhavesh Tiffin 09620327580
MK Dabbawala
Mk Dabbawala offers a hand chosen menu which changes every day. Their aajkadabba definition is interesting and ensures that you don't get bored because every day it's different. They are certainly making their Dabba's interesting, currently operating in several different locations in Bangalore, such as Indiranagar, ITPL, AECS Style, Domlur, Koramangala, Bellandur and many more.
Contact MK Dabbawala 09886033322
Oota Box
Oota Box is one of a kind Tiffin services in Bangalore, providing home-cooked food delivery service where food is prepared in the city by home cooks. The food available is based on your choice of location and the home chefs who specialize in particular cuisines. By choosing dishes from the chef-crafted menu, you can order food, or even order something special that you were looking for. While Electronic City had more South Indian fare and many favorites of Karnataka like rice baths and Pongal. The lunchtime meals can be pre-ordered or ordered and are available Monday through Friday from 9 am to 6 pm.
Contact Oota Box 09900009363
SculleryHouse Tiffin
They serve both vegetable and non-veg meals that include roti, rice, curry, and sabzi. You have a regular order option or you can book meals for the whole month. At INR 65, which includes roti, rice, curry, sabzi and fry, vegetarian meals are currently priced, while non-vegetarian meals are priced at INR 85. Its services are mainly in the areas of ITPL, Ramagondahalli, Siddapura, Prashathi Layout, Channasandra Layout, Whitefield Road, ECC Road, Borwell Road and Kadugodi.
Contact SculleryHouse Tiffin 87225 61000
About FlatMate
FlatMate.in is a first app that helps you to search shared room/apartments based on common liking & interests and not just based on usual factors like location and price range. In other words, we focus on the relationship between potential roommates. A study shows if you share apartment with compatible roommate than chances are higher that you would stay longer with each other and will become friend for life