What is Better Coliving, PG and Hostels?
The most cost-friendly choices for those looking to live longer than a few nights are paying guest (PG), hostel and coliving rooms. Nonetheless, the three operate for different reasons and thus have distinct operations and configurations from each other. Coliving spaces are operated by organizations providing professional services and meetings and activities for the host community. PG is more of a private homestay furnished with minimal owner assistance but little or no community participation. In comparison, hostels are something of a middle ground between hotels and dorms.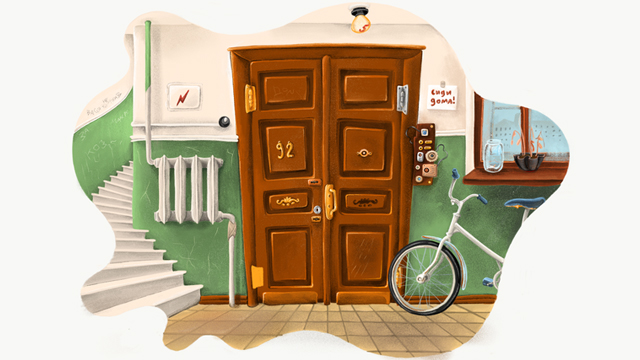 PG (Paying Guest)
Paying guest accommodation is the right of the owner or landlord to rent a portion of a house for a guest. The owner will live with you in the house and, at a fee, will provide you with basic amenities such as food, laundry and utilities. You're not renting a whole house, but simply a room within a larger shared unit. The owner is responsible for paying the bills and besides your monthly fee, you don't need to manage anything.
Advantages
Cost-saving for those who can not or don't want to rent a whole household or room on their own.
Some access to a local network, as you are surrounded by locals who live in the area and can provide guidance on what to do or where to go.
Good protection when you live in an apartment-style space without a lot of other people, but of course you have to put your trust in the owner you rent from.
Disadvantages
Conditions are not guaranteed so you have to evaluate each situation to ensure that it is exactly what is being promoted and works for you in terms of amenities, safety and security.
Limited flexibility, because you need to sign a long term lease.
Limited perks because it's not a large-scale, controlled operation, but rather run by individuals, so you as the resident have to do most things yourself (this will vary depending on who you live with).
Hostels
If you're a student or a professional who's planning to move out of the house to study or explore the world, you may be overwhelmed with the amount of items that come your way. You will first look for housing with economical living choices before moving out of your home. There is a limited choice here-PG or hostels or hotels for the workers. Hostels share some similarities with hotels as they have a reception room, frequently a dining area, a kitchenette, cleaning services, WiFi and laundry facilities.
Advantages
Cost-saving for people seeking accommodation in the short or long term without breaking the bank.
Access to a community within the shared space, as people staying in hostels often travel alone and are eager to establish new social connections.
Basic services, such as soap, toilet paper, instant coffee, video games access, regular washing, lockers etc.
Disadvantages
Noisiness is a concern, as you often share a room with many other people who do not follow the rules of the hostel and who often leave late.
Low security because while you have keys to lockers, you still share space with unreported strangers and unfortunately theft is popular.
Not always clean and sometimes hostels get outbreaks of bed bugs due to the constant flow of people who come and go in a small area.
How coliving can be an alternative
Coliving is popular now in big Indian metro cities. Instead of pg and hotels, students and working professionals are now looking for that alternative. Coliving spaces are run by companies that rent whole apartments or homes to people who live together. In a small, screened group, the tenants are provided with fully furnished, affordable housing. Many coliving spaces are often geared to different groups of people, such as founders, business teams, artists and others. Coliving spaces are open to all types of people, and best suited to open-minded people who are eager to learn, share and grow with their new roommates.
Advantages
Cost-saving as colive spaces provide private as well as shared rooms and give you access to unique opportunities, such as a pool or coworking space inside your house or building, combined in one fixed fee.
An inspiring community of people from all over the world with different backgrounds who share similar values for the community.
Company networking opportunities that would otherwise allow entrepreneurs or young professionals to source and pay for themselves.
Incredible advantages as the project is operated by a corporation, rather than individuals, who are mainly concerned with helping the group they represent.
High safety as anyone who enters the house is screened and knows the law, people are much more likely to follow them. People have lockers to keep their valuables in, too.
Flexibility is important because tenants do not need to sign a lease agreement and can only offer a brief notice before moving out.
Disadvantages
This can often be noisy due to group meetings in a small room, but such activities are often scheduled in advance and will never come as a surprise.
Not every space is created equal because there are numerous coliving companies operating on the basis of different living standards, which means that it is important that you examine each company thoroughly, read reviews and ask questions to ensure that the space is in line with your needs.
The best option depends on what you want. PG and coliving spaces are typically suitable for long-term stays, and backpackers who are on the move also use hostels and only need short-term accommodation.
About FlatMate
FlatMate.in is a first app that helps you to search shared room/apartments based on common liking & interests and not just based on usual factors like location and price range. In other words, we focus on the relationship between potential roommates. A study shows if you share apartment with compatible roommate than chances are higher that you would stay longer with each other and will become friend for life.