How to Find Best PG in Pune
Pune is a sprawling town in Maharashtra, western Indian state. Formerly, it was the nucleus of the Maratha Empire's Peshwas (prime ministers), which lasted from 1674 to 1818. Established in 1892 and now a memorial to Mahatma Gandhi, whose ashes are kept in the park, it is known for the grand Aga Khan Palace. The Pataleshwar Cave Temple dating from the 8th century is dedicated to the Hindu god Shiva. If you move to a new area, finding a place to rent or a good paying guest accommodation can be a major headache and sometimes includes constant hobnobbing with real estate agents and brokers who may or may not give you all the details you need to know. A few Apps that you can quickly search for a new Flat / PG and similar address any issues in a new city by just using your Android Smartphone.
Housing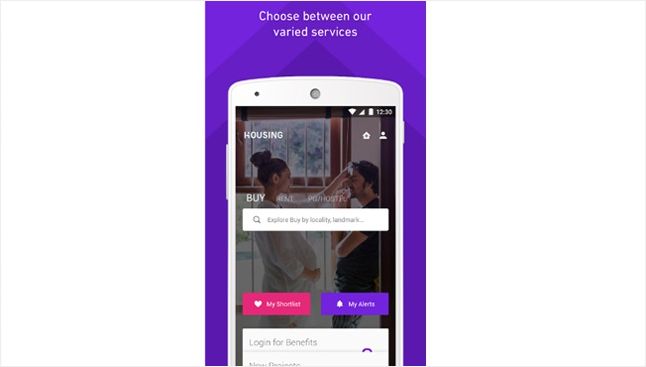 Housing is a Housing.com built app that simply requires no introduction. The app operates much like its website and users may use this app to search for flats in a specific city, in a specific location, in a specific budget and with certain preferences. You could also get the number of landlords and call him directly for more information.
FlatMate.in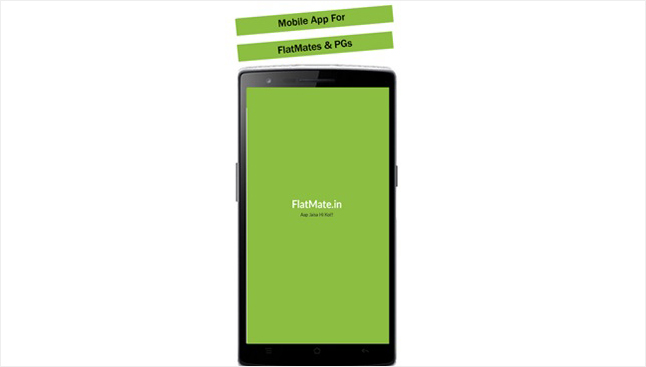 It is an APP based service that helps students and young professional to find PGs or room partners based on common liking. Well this app has come up with the idea that the city's newcomers don't have a big budget and resources to move directly into a luxurious furnished flat, so yes they should share a flat with the people who already live in those flats and then all of them will split the expenses.
99acres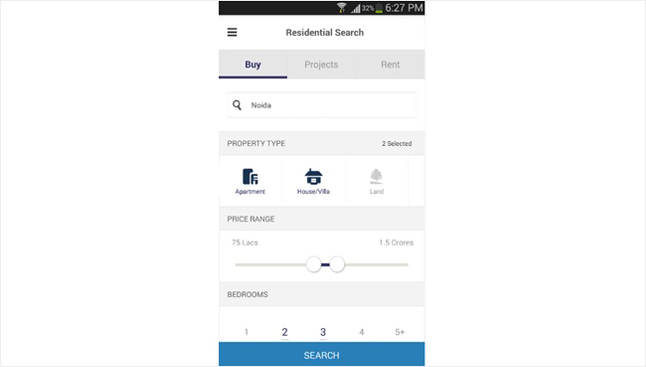 99acres is probably the oldest name people've heard about Buy & Rent apartments in different towns. It's been available for more than 10 years since the 99acres website, which is why this feature has the largest number of flat listings ever. 99acres You can advertise the property, search the property, browse the property, build your own property microsite and keep updated with the latest news and trends in the property sector.
Magicbricks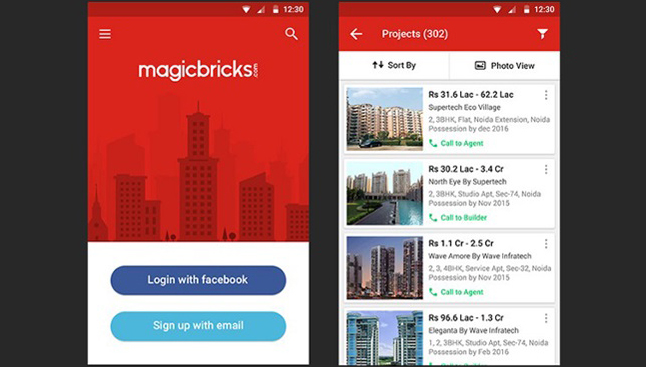 Magicbricks, a Times Internet Limited company, which is a wholly owned subsidiary of Bennett, Coleman & Co. Ltd is a website that provides a shared forum for property buyers & sellers to locate interest properties in India and source information on all issues related to property.
NoBroker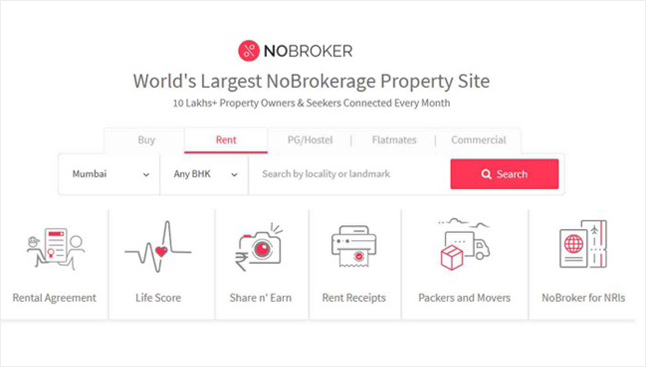 NoBroker is a real estate search portal based in Bangalore that directly connects property owners & tenants, and buyers and sellers. The business is not paying any brokerage from either side and it is operating on a freemium model.They have developed a well-suited house hunting algorithm.
About FlatMate.in
FlatMate.in is the first app that helps you to search shared room/apartments based on common liking & interests and not just based on usual factors like location and price range. In other words, we focus on the relationship between potential roommates. A study shows if you share apartment with compatible roommate then chances are higher that you would stay longer with each other and will become friends for life.